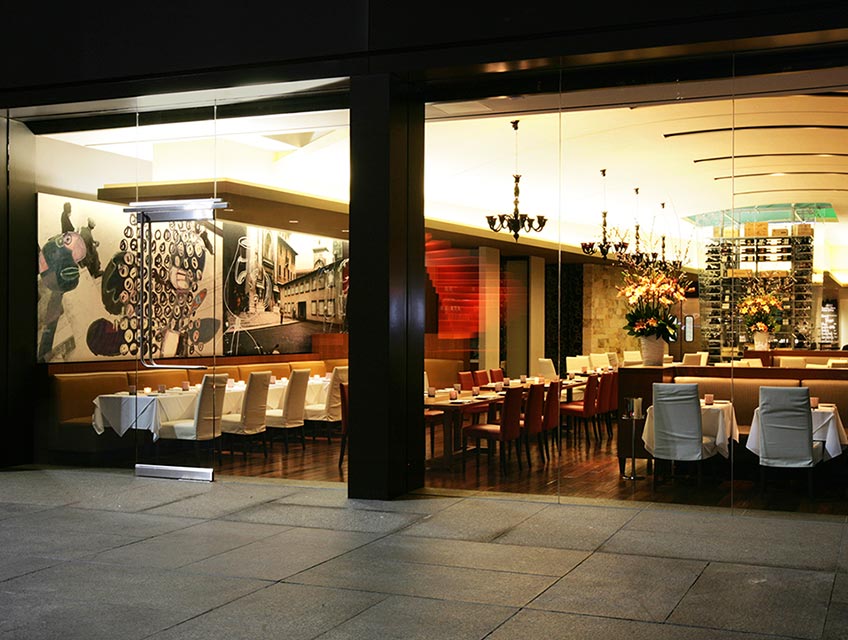 By Nancy Keatinge In News
Seriously, what is wrong with this town? If Celestino Drago, one of the best-known Italian restaurateurs in Southern California, can't get a crowd for his most ambitious restaurant yet, and a very glamorous one at that, then what? The fact that Drago Centro's location — downtown L.A. — may be outside the comfort zone of his fan base shouldn't be a deterrent for more intrepid Italophiles.
This is a seriously good restaurant that exudes urban chic. It's got views, a glamorous setting, a private dining room with a demonstration kitchen in a former bank vault and, most important, the best Italian cooking in the area, and some of the best anywhere in L.A. But where are the crowds?
They're there at lunch as harried business people tuck into risotto with beets and shrimp or a warm pheasant and chanterelle main course salad. But at night, even on a weekend, the dining room is often sparsely populated, despite an inspired menu from Drago and chef de cuisine Ian Gresik.