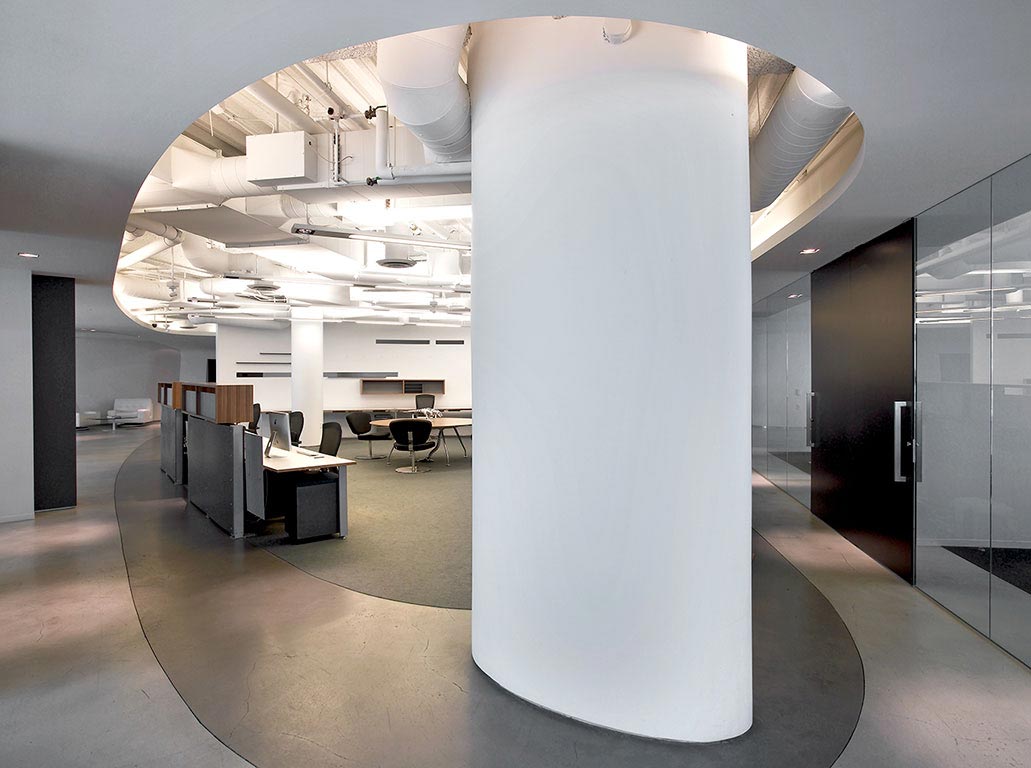 By Nancy Keatinge In News
The new corporate headquarters of a young L.A. based company iCrete, recently designed by Felderman Keatinge + Associates. The client desired an open and minimalist space; an environment that would foster innovative thinking and encourage interaction among employees. To this purpose, the designers created a non-traditional space that expresses the nature of iCrete's concrete product.
Felderman Keatinge wanted to combine the showroom with the working office. Designed not only to promote interaction among employees, the space also invites the visitor into the heart, or "hub", of the open-space. In place of a reception desk and waiting area, a long work surface provides layout space for the company's products, while also serving a second purpose as a conference table.
The smooth white ceiling is punctured over several key areas revealing the mechanical systems above; the designers intending to create a careful balance of yin and yang. We liked this particular design feature that reveals this commonly ignored 'subspace' that plays an essential role in the functioning of the visible area.